Purism, clarity, elegance and multidimensional luminous art - a filigree statement.
Welcome to the fascinating world of PARIS, the new SparkShape pendant luminaire of the MasterSeries - a revolutionary fusion of elegance, minimalism and timeless beauty.


»PARIS deliberately takes the archetype of a traditional pendant luminaire and transfers it to the technological present.« (Simon Busse)
Welcome to a new era of lighting design - welcome to PARIS!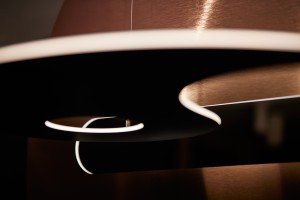 Colors & surfaces